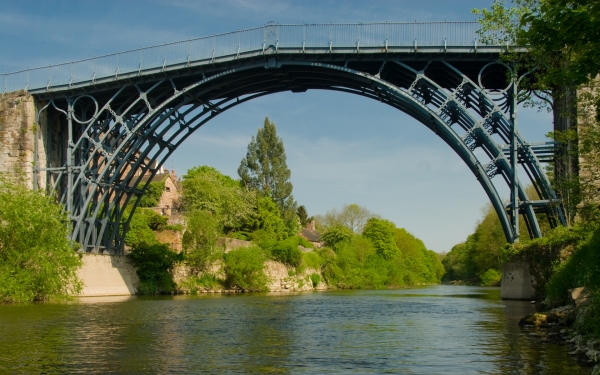 There is plenty to do in the surrounding area of Coalport, from long country walks and quiet picnics by the river to visiting the nearby Ironbridge Gorge and its many museums.There are 10 award winning museums spread along the valley of Ironbridge. See the products that set industry on its path and the machines that made them.
The Gorge is only a short distance from The Brewery Inn Cottage, go by car or take a nice scenic walk and to the Ironbridge and follow in the footsteps of millions of tourists who, since 1779, have journeyed to marvel at the words first cast-iron bridge.

Local Attractions and Facilities...
Blists Hill Victorian Town
Enjoy a truly memorable day out at this recreated Victorian Town. An enjoyable way for all ages to discover more about Victorian life.
Step back in time and discover this abandoned factory, once home to one of the most prolific clay tobacco pipe makers in Britain.
The national collections of Coalport and Caughley combined with demonstrations and hands-on activities make this a great day out for everyone.
Step inside the Tar Tunnel and discover where miners digging struck a spring of natural bitumen which has oozed out of the walls for over 200 years.
Enjoy a fun filled family day out at this science and technology centre packed with hands-on activities and interactive exhibits.
See, touch and walk upon magnificent British tiles as you wonder through the original gas-lit trade showroom, fascinating galleries and period room setting.
Experience the everyday life of Coalbrookdale's Quaker ironmasters in the former homes of the Darby family. Discover rooms packed with original family furniture, china, mementoes, costumes and family papers inside Rosehill and Dale house.
Discover more about the many and varied industries of the Ironbridge Gorge and the crucial linking role that transport played in supplying raw materials, as well as moving the finished goods.